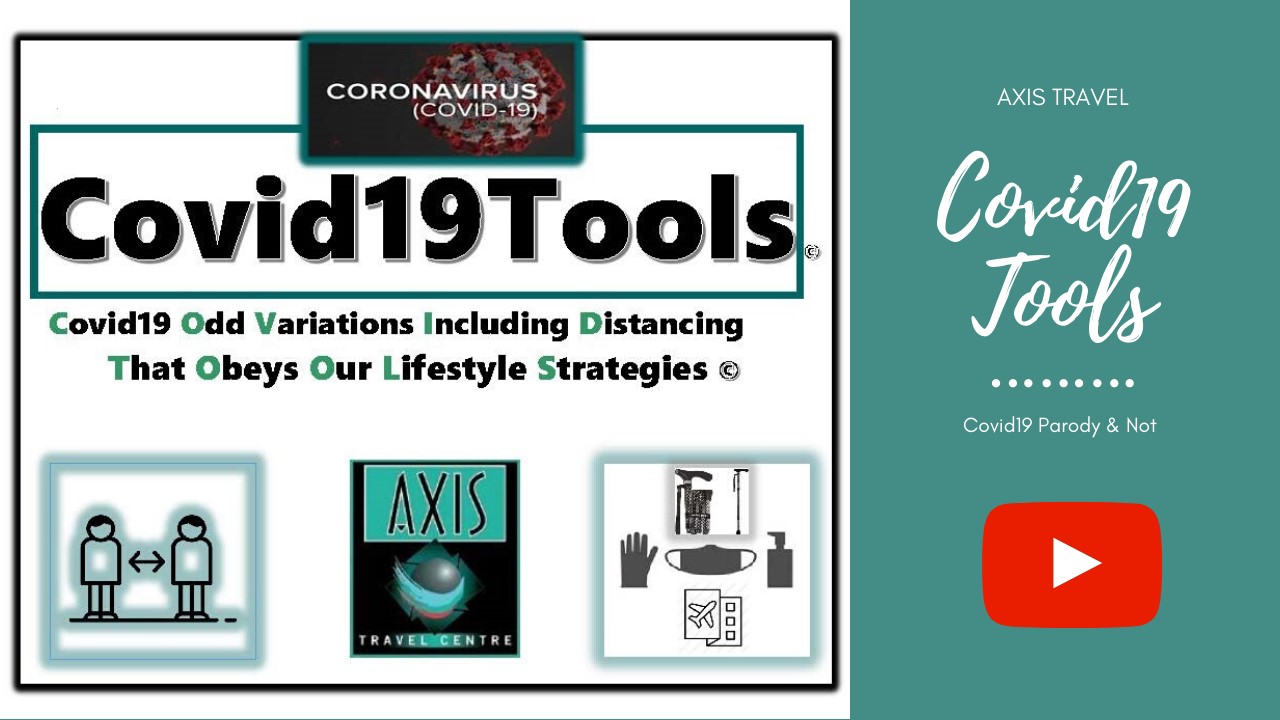 CoronaVirus COVID19 Extended staff TOOLKIT  PDF descriptions
MEDIA REVIEWS of CoronaVirus Covid19 Video 
Axis Travel Centre  (Priority Portfolio Travel Pty Ltd)
Address:  Suite 8  – 311 Glen Osmond rd,
Glenunga,  South Australia 5064
Telephone: +61 8 8433 1111
Fax: 08 8433 1100
Email: axis@axistravel.com.au
    .Our company motto :  "When professional advice and quality service matter most"
Access to AXIS !
Axis Travel Centre physical office remains open during this CoronaVirus problem.

Our office physical visits remain strictly by Appointments only.
Our office respects and will abide by current  "social-distancing" and Government hygiene protocols . We will also stagger appointments to ensure  distances between each person is 2 metres , hence less people will be in our office at any one time.
PLEASE phone or email us BEFORE you wish to visit our office, to allocate a time.

Contacting us via Emails and Phones remains as is, as we attend to each client's travel in the personalized manner that we are renowned for.

CLIENT MEMO: Axis Travel Centre was established in 1978, Axis Travel Centre has assisted our valued clients through wars, evacuations, viruses, political turmoil's, terrorist attacks, airline and supplier collapses, strikes and travel industry upheavals. We remain strong and focused, dedicating our expertise and experience to assist you through this drama now and also to advise and secure your requested travel into the future, with the unique securities and accreditations that we offer, 24 x 7.

PLEASE NOTE Change of physical office address. Same PH and EM numbers.

OFFICE HOURS  Office Physical:  MON-FRI from  0830 to 1700, Thursday Nights and Saturdays ONLY by Appointment.
Appointments are preferred for all staff and given priority, as your investment needs quality time , followed by your commitment to engage our professional and secured services.
Appointments are mandatory for "PRIORITY PORTFOLIO" clients or suppliers  to see Max Najar .
To make a direct BANK Transfer Payment  CLICK HERE
To make a direct Credit or Charge Card Payment   CLICK HERE 
CLICK HERE to go to our forms download page. Here you will find Insurance Disclaimer Forms, Frequent Flyer Availability or Request forms, Travel Insurance Medical approval forms, Axis Travel Personal Profile forms, Credit-Charge card "Signature-on-File"authority Form, Welcome Home Questionnaire, Flexi-Deposit notice, USA Visa Form, Canadian Visa Form and many others.
We deliver SECURITY – CIVILITY – SERVICE and SENSIBILITY to our clients when they entrust us with their Travel arrangements.
Axis Travel Centre, trading business name under Priority Portfolio Travel Pty Ltd : ABN : ABN 45 007 869 123